CamFlite Offers Custom Services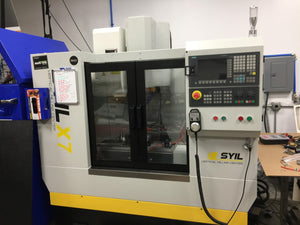 We can provide your next sUAS Solution
From Engineering to fabrication
Part Design and Fabrication
We utilize Solidworks, Fusion 360, and other programs in conjunction with Soilcam to manufacture parts for your project.

CIRCUIT BOARD DESIGN
We use KiCad, Eagle CAD, and other software to design circuit boards that meet the specific needs of our customers and the products they use. This includes schematic drawing, breadboard testing, final layout, and smd board production.


CNC Machining
We manufacture our products in-house using our CNC 4-axis vertical mill, CNC laser, lathe, and other supporting equipment to create custom parts for you.